Agents
Shelly Williams
I began selling real estate in 2004 because I love to look at houses. Since then I have realized how much I enjoy helping people buy their dream homes and helping people, for various reasons, sell their homes. Honesty, integrity and knowledge are very important and it's what I work hard to practice everyday. In 2018 I became a Broker to further my knowledge even more. I was born and raised in Sikeston, Missouri as were my parents and grandparents. I am a 24/7 Broker-Salesperson and I do this everyday!
---
Cristy Baker Neel
My sister Shelly and I opened Sikeston Real Estate in 2009. I am the acting Broker and I also practice law. Born and raised in Sikeston, along with my parents and grandparents, gives me the knowledge of our community and everything involved.
---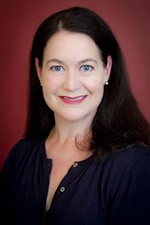 Holly Heckemeyer
I was born in Sikeston and grew up in New Madrid. After graduating from Mississippi State University I moved to Memphis, TN and then to Birmingham, AL. Nearly 20 years ago I moved back to Southeast Missouri and not long after opened my own business. After nearly a decade I closed up shop to be a stay at home mother. After a few years, I decided to follow my passion and get my licensed to sell Real Estate. I've been working at Sikeston Real Estate since day one of my career. Customer service is key in real estate and it's what I'm passionate about! Call when you are ready to buy or sell! We do this every day!!
---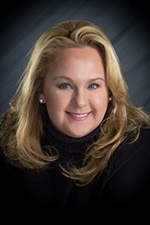 Barb Collins
I am a lifelong resident of Southeast Missouri and my family and have called Sikeston our home for 20 years. For well over a decade, I have enjoyed everything about real estate: buying, selling, designing and remodeling. I have had the privilege of assisting buyers in purchasing their dream homes and envisioning the changes necessary in order to make it their own. For my clients that are looking to sell a home, I like to boost those properties by home staging and making necessary property updates for a speedy sale. I love real estate because it is such a "people" business. I love working with clients that quickly become lifelong friends, and working with other real estate professionals in order to make my client's dreams come true. Contact me for all of your real estate needs at 573-258-0508.